Key Benefits of Vogue Wellness Multi Vitamin Capsules: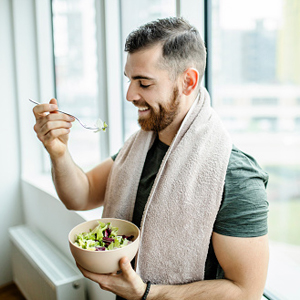 Boost Immunity
Vogue Wellness Multi Vitamin Capsules contain components that boost immunity by helping the immunity cells to respond better. These tablets help in boosting stamina and therefore, athletic performance during intense workouts.
Improves Metabolism
Multivitamin capsules contain vitamins and minerals that enhance energy to lead an active lifestyle. These tablet helps to fill the nutritional gap in the daily diet to support wellbeing.
Increase Energy Levels
Vogue wellness Multivitamin Capsules are a blend of ingredients like Lycopene, Green Tea Extract, Mecabalamin, and many more nutrients that help in boosting energy levels.
Some essential features of Multivitamin capsules
Vitamin C makes it a powerful anti-oxidant
Vitamin A makes it Anti-inflammatory
Vitamin E helps in fighting infection
Works on bone, eye, and hair health
Store in a cool and dry place. Protect from direct sunlight
This product is not intended to diagnose, treat, cure or prevent any disease.
Nutraceutical product. Not for medicinal use
Frequently Asked Questions