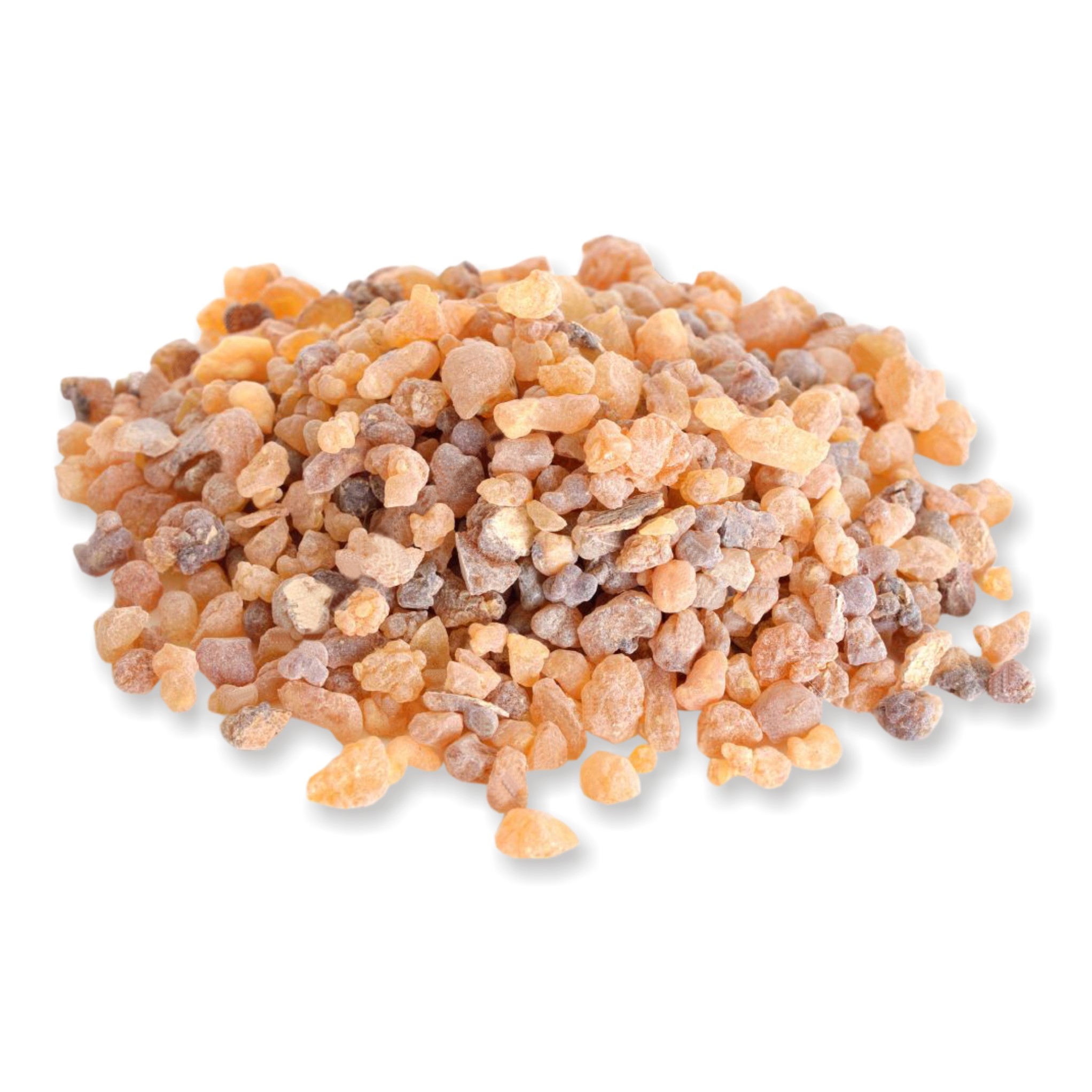 Boswellia Serrata Extract (Shallaki)
Joint Pain Tablets
Hiku is a powerful formulation of Nano Curcumin combined with piperine, Bowsellic acid, lycopene, Beta carotene and spirulina to cover all aspects of inflammatory and painful conditions of the muscles and joints like leg pain, severe low back pain, knee pain, joint pain etc.
The Curcumin and Boswellic acid infused in these best nano curcumin tablets work in synergy to take care of inflammation and pain. Also, the Beta-carotene and lycopene (carotenoids) in these anti-inflammatory tablets extend anti-oxidant action which help in detox and thus improved energy for smoother and better mobility.
The Spirulina- Amino acids in this joint pain relief tablets work in repairing and strengthening joints. In addition to that, the mineral and vitamin content in spirulina extends necessary antioxidant support. Piperine (black pepper extract) together with marginal amounts of fat from spirulina forming a significant ingredient of the pain relief tablets ensures quicker and complete absorption of curcumin and boswellic acid.
What is Curcumin?
Curcumin is a yellow pigment found primarily in turmeric, a flowering plant of the ginger family best known as a spice used in curry. It's a polyphenol with anti-inflammatory properties and the ability to increase the number of antioxidants that the body produces.
Curcumin and the curcuminoids found in turmeric can be extracted to produce supplements that have a much higher potency than turmeric. However, curcumin is absorbed poorly during digestion, so a myriad of different formulations have been created to improve its bioavailability.
What are Curcumin's benefits?
Supplementation of curcumin reliably reduces markers of inflammation and increases the levels of endogenous antioxidants in the body.
More research is needed for many areas of health, but what research there is supports a small to moderate improvement in the symptoms of depression and anxiety and pain and function in osteoarthritis.
A reduction in LDL-cholesterol, blood glucose and blood pressure is possible
Studies have shown that curcumin may work by reducing certain key inflammation-promoting enzymes in the body. In some studies, curcumin performed well in promoting comfort and flexibility without the side-effects; providing a natural supplement alternative. Athletes and weekend warriors alike are also using it for muscle and joint health recovery, too.
The connection between inflammation and cognitive health cannot be overstated. Neurons are especially susceptible to inflammation and the release of inflammatory compounds in the body can be neurotoxic. Curcumin may help protect those precious brain cells.
What is the difference between turmeric and curcumin?
Turmeric is a popular root/spice, and curcumin is a highly potent chemical in turmeric, but hardly the only one. Curcumin and the curcuminoids are present in turmeric at around 22.21-40.36mg/g in the rhizomes and 1.94mg/g in the tuberous roots, so turmeric is less potent as a source of curcumin than an extract and anti-inflammatory. However, some studies suggest that turmeric has benefits, and it's possible that it has benefits that curcumin alone doesn't, but more research on this is needed.
What os Bosswelic Acid
Boswellic acids exhibit potent antiinflammatory properties in vitro and in vivo. Triterpenes in boswellic acid reduce the synthesis of leukotrienes in intact neutrophils by inhibiting 5-LOX, the key enzyme involved in the biosynthesis of leukotrienes, which mediate inflammation.85,86 Boswellia extracts exert immunomodulatory benefits by simultaneously inhibiting T-helper 1 (Th1) and promoting Th2 cytokine production.87 They regulate vascular responses to inflammation86 and stabilize mast cells.89 In cases of intestinal inflammation, boswellic acids may modulate the adhesive interactions between leukocytes and endothelial cells by countering the activation of leukocytes and/or downregulating the expression of endothelial cell-adhesion molecules.90,91
Piperine :
Black pepper contains the bioactive compound piperine, which is an alkaloid like capsaicin, the active component found in chili powder and cayenne pepper
Piperine has been shown to help relieve nausea, headaches and poor digestion and also has anti-inflammatory properties
Still, its most significant benefit may be its ability to boost the absorption of curcumin
While curcumin and piperine each have their own health benefits, they're even better together.
Fights Inflammation and Helps Reduce Pain
Turmeric's curcumin has strong anti-inflammatory properties.
In fact, it's so potent that some studies have shown it to match the power of some anti-inflammatory drugs, without the negative side effects
Studies also demonstrate that turmeric may play a role in preventing and treating arthritis, a disease characterized by joint inflammation and pain
Curcumin's anti-inflammatory properties are often praised for reducing pain and temporary discomfort.
Piperine has been shown to have anti-inflammatory and anti-arthritic properties as well. It helps desensitize a specific pain receptor in your body, which can further reduce feelings of discomfort
When combined, curcumin and piperine are a powerful inflammation-fighting duo that can help reduce discomfort and pain.
Spirolina: Spirulina is among the world's most popular supplements.
It is loaded with various nutrients and antioxidants that may benefit your body and brain.
A single tablespoon (7 grams) of dried Spirulina powder contains
Protein: 4 grams
Vitamin B1 (thiamine): 11% of the RDA
Vitamin B2 (riboflavin): 15% of the RDA
Vitamin B3 (niacin): 4% of the RDA
Copper: 21% of the RDA
Iron: 11% of the RDA
It also contains decent amounts of magnesium, potassium and manganese and small amounts of almost every other nutrient that you need.
In addition, the same amount holds only 20 calories and 1.7 grams of digestible carbs.
Phycocyanin is the main active compound in Spirulina. It has powerful antioxidant and anti-inflammatory properties.
Studies indicate that Spirulina can lower triglycerides and "bad" LDL cholesterol and may simultaneously raise "good" HDL cholesterol.
Fatty structures in your body can become oxidized, driving the progression of many diseases. The antioxidants in Spirulina can help prevent this.
A higher dose of Spirulina may lead to lower blood pressure levels, a major risk factor for many diseases.
Spirulina supplements are very effective against allergic rhinitis, reducing various symptoms.
Spirulina may provide multiple exercise benefits, including enhanced endurance and increased muscle strength.