Key Benefits of Vogue Wellness Testo Booster Capsules:
Vitality and Libido
Testosterone is a male hormone responsible for libido and performance in men. Vogue Wellness Testo Booster tablets for men have testosterone that helps in revitalizing their masculinity. These supplements helps in maintaining a healthy metabolism and improve energy.
Sports Performance
Testo Booster Tablets helps you amplify your training performance with better muscle definition, muscle repair, and recovery after a heavy workout session. These Supplements helps feel energized during a workout and help in gaining lean muscle mass
Enhance Focus and Improve mood
Higher testosterone levels can increase your confidence, motivation, and passion. Vogue Wellness Testosterone Boosters works towards increasing your T-levels, bring back your focus, and improving your mood.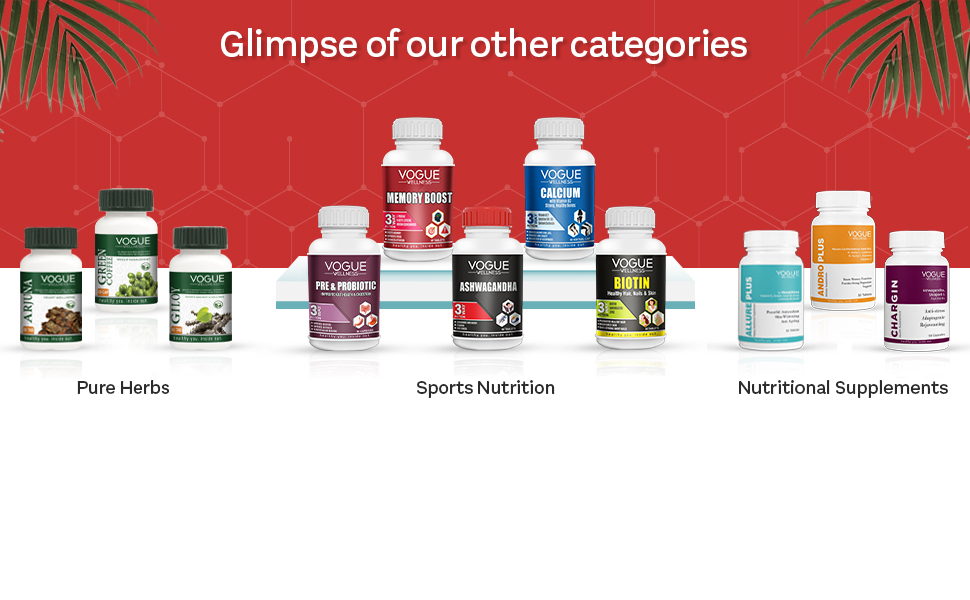 Frequently Asked Questions